Track, Trace and Trade with ArtracX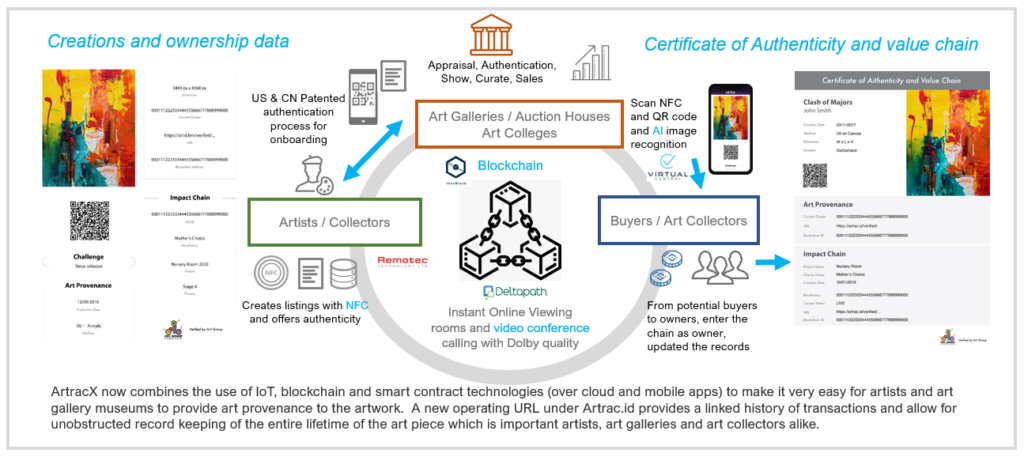 Art Group Limited is combining the portfolio of technology companies from Wise Dragon to tap the growing market in art provenance, marketplace and arts tech projects. Art Group Limited was a Cyberport incubatee alumni which first pioneered the use of technology in charitable art auctions with its OpenHeart platform at gala and fundraising events since 2012.
The ArtracX platform is a new digital initiative that will delight the ecosystem of art collectors, art galleries, artists and charities by offering provenance and new online customer experience. Art Group itself will plan to raise a small round to develop its ArtracX platform to integrate Blockchain, Smart Contract and AI, Communications technologies for tapping art provenance and art marketplace/auctions.