We have developed and served the education and charity sector since 2010. We have been serving the OpenClass.hk online directory for 10 years launched first in 2009 as ClassBooking.com and later changed to OpenClass.hk. During the last 10 years, we have successfully helped many small medium size tuition and learning centres to improve their SEO through listing their websites at our directory and providing customised digital marketing campaign for them.




https://s2.openclass.hk/ is no longer offered as a commercial subscription-based service. We are offering now customised website design, IoT system solutions only.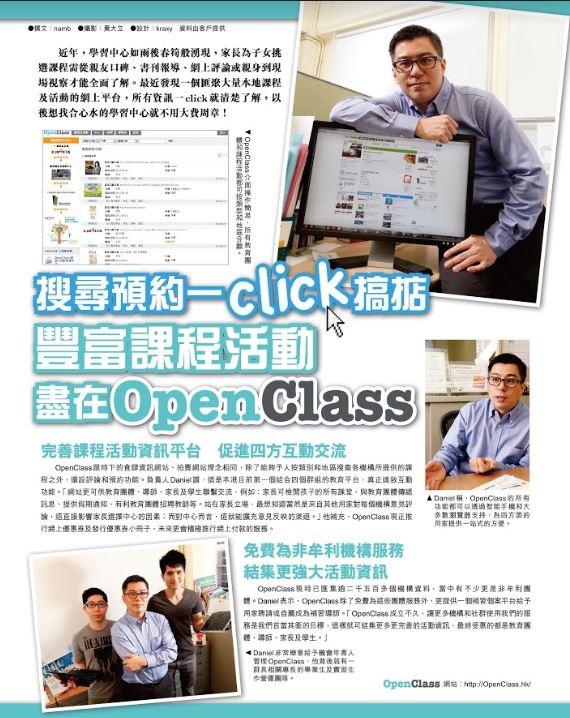 We have also developed this web application for educational reading and e-Book WFAC competition for Kids4Kids and these E-Books can still be accessed at http://wfac.openclass.hk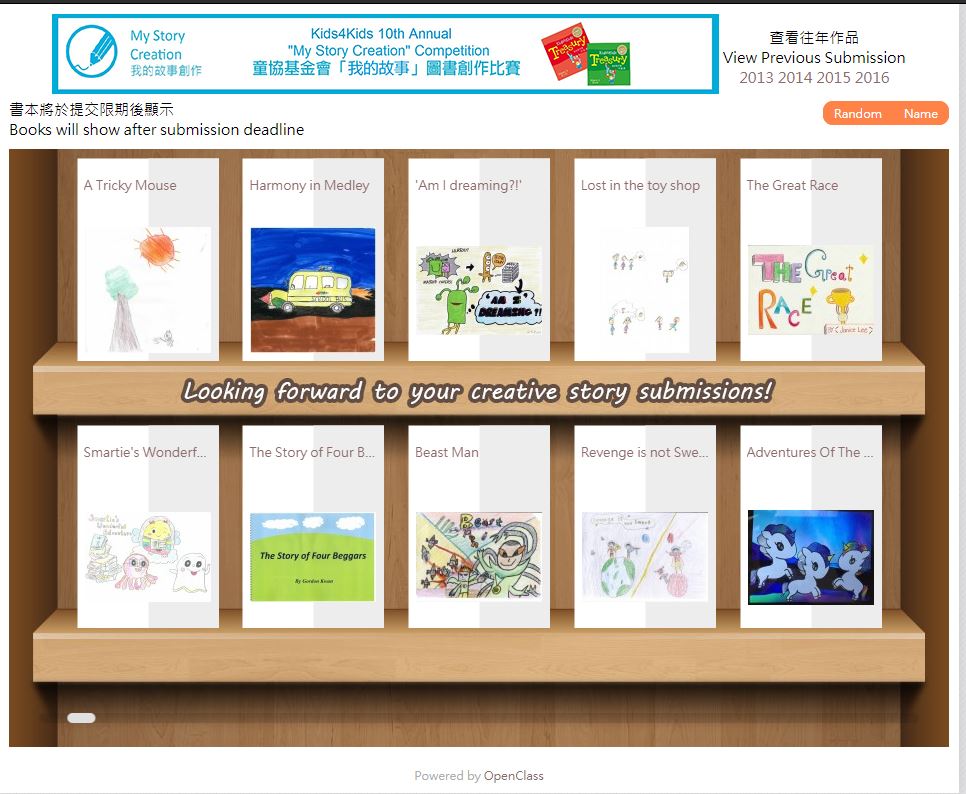 Since late 2009, we have joined the Cyberport incubation program and remained to be the first one to have received RED HERRING TOP 100 Award back in 2011.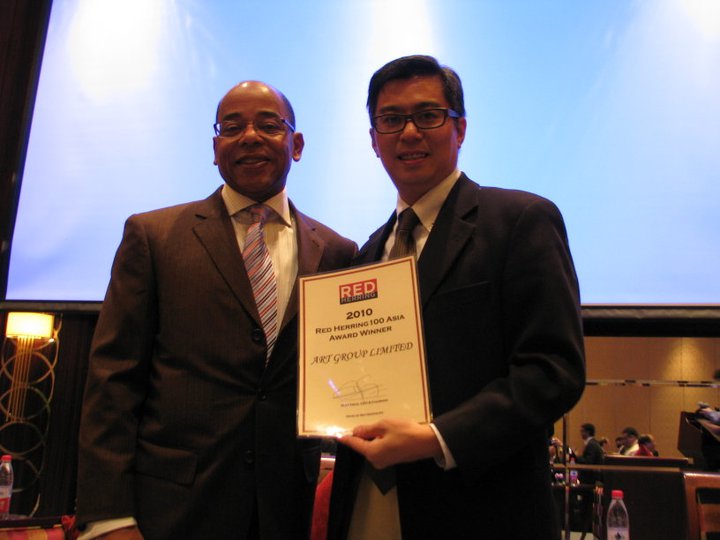 We have also received a Mobile Learning Award from APACMLEAP in 2010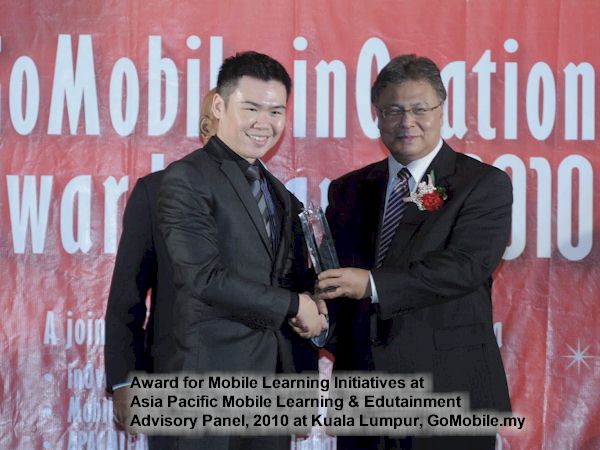 The original Classbooking HELP framework has also been published very early on with the HK Polytechnic University's Prof. Eric Tsui with our Founder Daniel Chun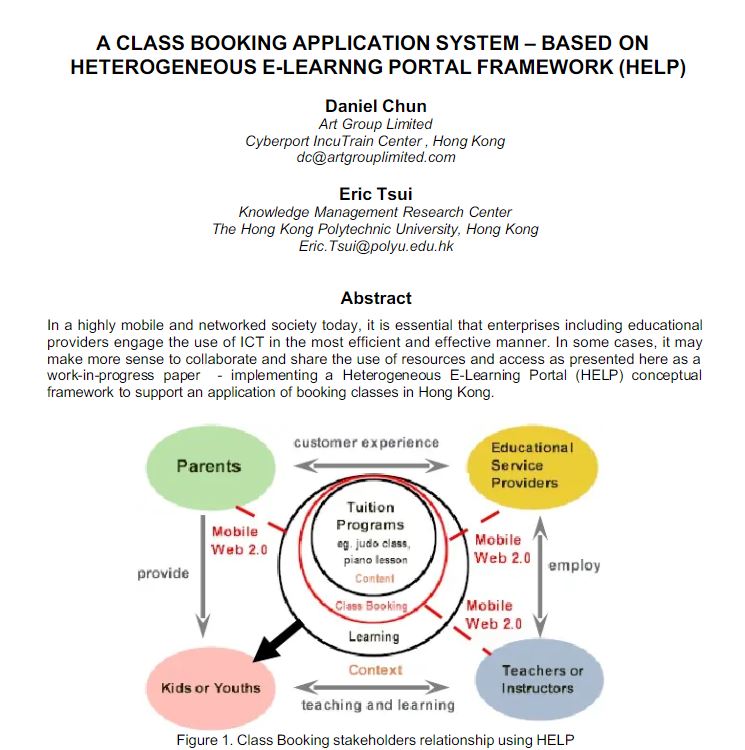 The official link to this HELP framework can be found here in this link here.